Aware IM 8.2 is now available with many new features
Version 8.2 introduces a number of new features and improvements that our customers have been waiting for.
Already incredibly fast, the development process in Aware IM is even faster now! Read what version 8.2 has to offer below.
1. Enhanced Support for Concurrent Development
It is now possible for several developers to use a version control system to work on the same application concurrently. Individual elements of the development version (business objects, queries, processes etc) can be checked-in and checked-out.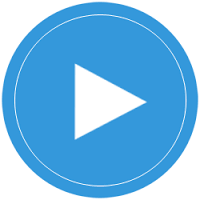 Watch video tutorial about concurrent development in version 8.2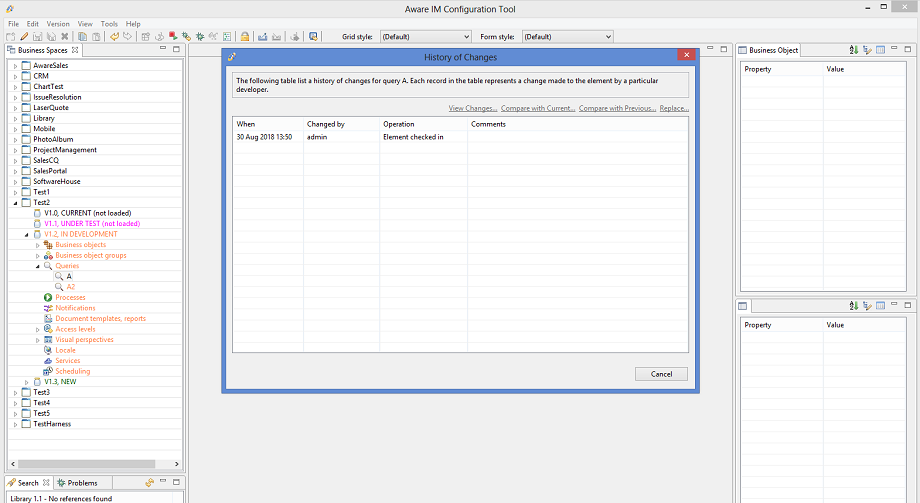 2. Use Your Own HTML Forms
It is now possible to import HTML forms prepared outside of Aware IM with any 3rd party HTML editor to be used as business object forms.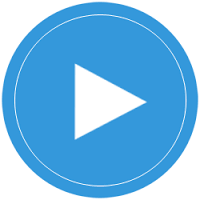 Watch video tutorial about custom HTML forms in version 8.2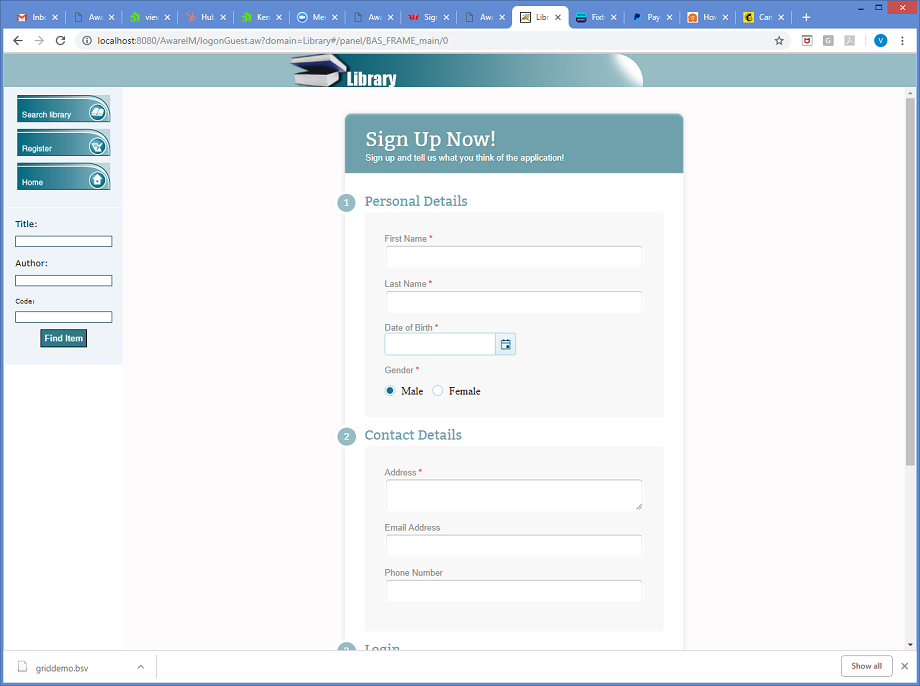 3. Enhanced Single Sign-on Support Using SAML Protocol
Aware IM now supports the industry-standard SAML protocol for single sign-on. If you are already signed in your favourite application you do not need to sign-in to Aware IM again!
4. Support for Kanban Boards
It is now possible to easily create Kanban boards in your Aware IM applications.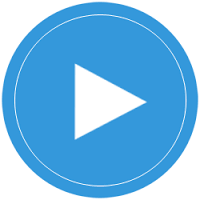 Watch video tutorial about Kanban boards in version 8.2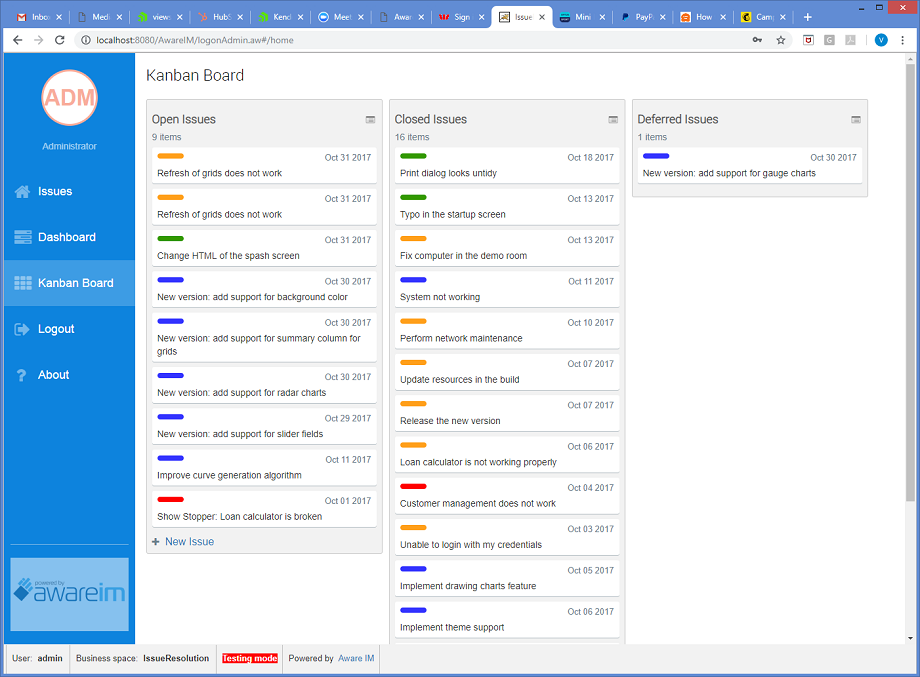 5. Other Improvements
Version 8.2 also contains many small improvements that our customers have been asking us about – support for AES encryption for MySQL database, Ability to display operations with records on the left of the grid, support for CSS classes for group-boxes in forms, support for "last-modified" date for each configuration element and many other improvements.
What is Aware IM?
Aware IM is a rapid application development tool that lets you create powerful aesthetically appealing web applications quickly.
How can Aware IM benefit you
Achieve incredible productivity – using Aware IM you can accomplish in a few hours what it would take you days or weeks to do using traditional web application development tools or other RAD products.
No need to know web technologies – Aware IM automatically generates everything: database tables, relationship tables, SQL queries, web forms, GUI widgets, web services etc. You do not need to know HTML, PHP, SQL, or even database concepts.
Tons of business functionality available at your fingertips – personalized documents, access control, report generator, incoming and outgoing emails, user-defined workflows, import/export templates, Gantt charts, schedulers and more.
Deploy your web application in a cloud, Intranet or Internet server, offer your applications as SaaS – with Aware IM you can deploy anywhere.
Platform independent – Aware IM applications work in exactly the same way on Windows, Linux, Mac OS X, with SQL Server, Oracle or MySQL.
How to get the new version
If you hold an Aware IM license, simply login to your account and click Update on your license form.