Aware IM
Built for Business
Aware IM is a low code web application builder, designed for rapid, robust and scalable development.
It comes pre-packed with most — if not all — of what you'll need to build enterprise-level business management applications,
uses a non-procedural, rule-based approach, which makes development as simple and intuitive as it gets, is based on Java, so you get to "build once, run anywhere", and is fully customizable, so nothing will hinder your creativity.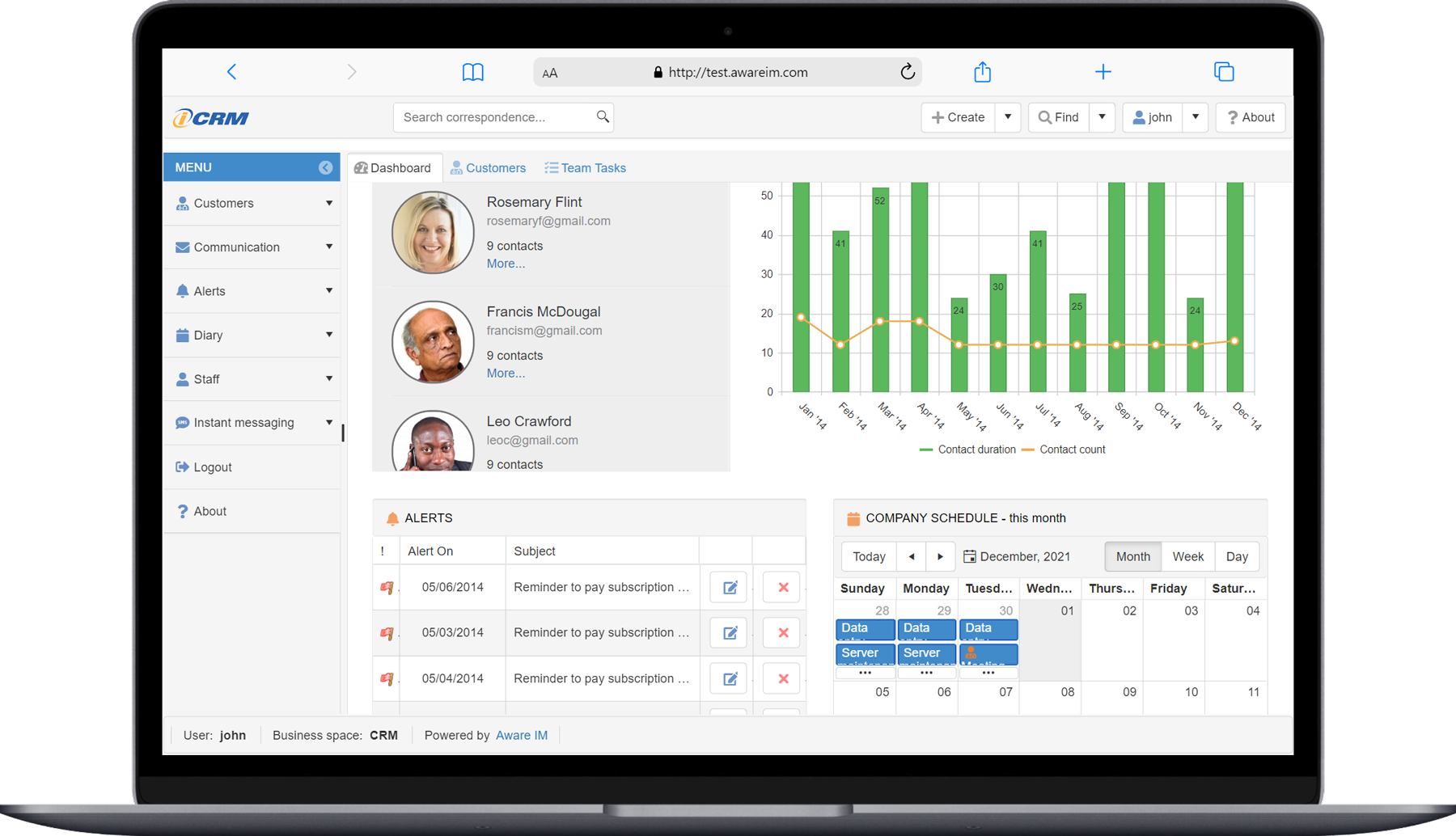 Aware IM in under 1 minute?
Here you go
You've really created a revolutionary system that will leave a legacy! I have no development background and my learning curve in the beginning was a bit slow but now I am already building some awesome apps because your system is so easy to understand and so well designed.
This software is amazing. I have always thought that such a system should be possible. Let me congratulate you on an awesome work! I have accomplished more in one weekend that I have done in about 3 months with Adobe software.
We have been using Aware IM for the past 7 years and it has evolved rapidly. The product is simply superb and we are amazed with its capabilities. Application development was never so rapid for us and now, we are also quick in making deliveries on time. For us, it's a new definition of SDLC. Our customers are happy and my staff says "I AM AWARE" when they use Aware IM.
Questions? assistance? We're here for you