Aware IM 8.5 is now available with new features
We are proud to announce the release of Aware IM version 8.5 – the latest generation of our low-code platform that helps developers and users within medium-to-large sized businesses and government departments create comprehensive web-driven business database applications.
Already incredibly fast, the development process in Aware IM is even faster now. Aware IM developers can accomplish in a few hours what it would take days or weeks to do using traditional web application development tools or other low-code/no-code development products. Aware IM applications can run on amy platform, under any browser, and can be deployed in the Cloud as SaaS, on premises or locally.
Aware IM works well on corporate IT infrastructure supporting popular SQL databases (Oracle, SQL Server, MySQL, Maria DB and PostgreSQL), allowing easy integration with LDAP/Active Directory and web services, and supporting different operating systems such as Windows, Linux and Mac OS.
Version 8.5 builds on the success of the previous versions and adds more than 40 new features and improvements. All of the features and improvements have been requested by the existing Aware IM developers. We listened to you and you can see the result. Read on for a list of the most important features below.
1. End users can create and customize dashboards
It was always possible to create great-looking dashboards in Aware IM. Now end users can customize their dashboards – move, create and hide panels of the dashboard. Moreover, end users can preview how their dashboard will look like on mobile phones, tablets and desktop. Watch this video tutorial for more details.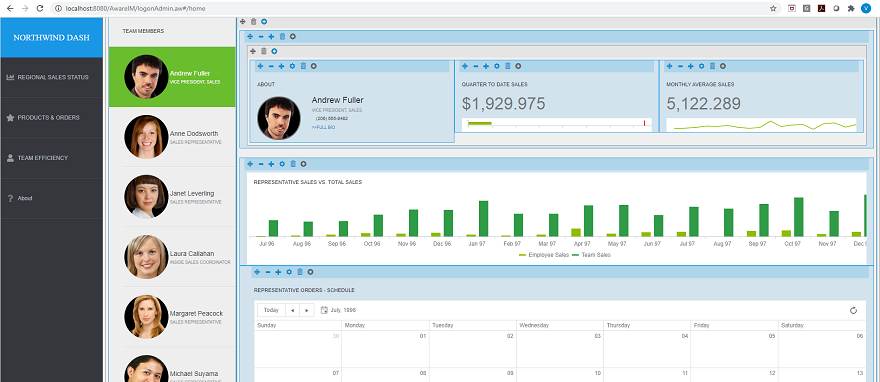 2. Improvements to the Offline Mode
Offline mode is relevant to applications that need to support users working without the Internet connection. Support for the offline mode in version 8.5 has been extended to include custom forms and custom queries, which makes it much more powerful than before. Watch this video tutorial for more details.
3. Syntax highlighting in business rules
Many developers have asked for this feature and it has finally been implemented. Business rules now look much more colorful!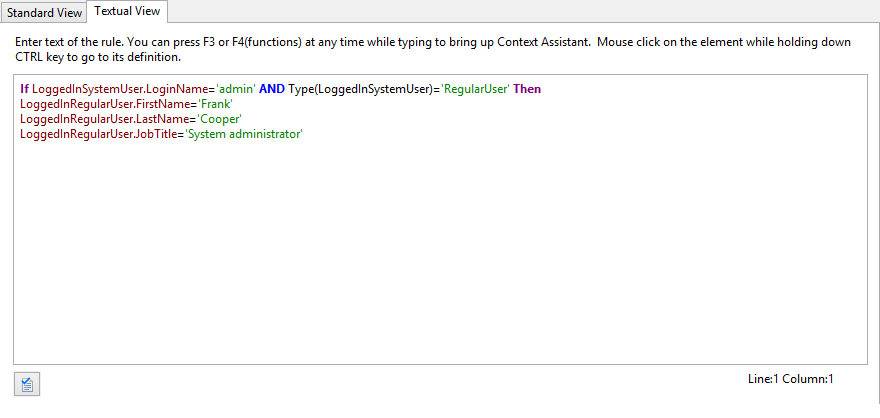 4. Other Improvements
Version 8.5 also contains many other smaller improvements that our customers have been asking us about – drag-and-drop between grids, undo/redo in the Form Designer, better handling of unsent email, ability for users to edit Gantt charts and many more.
How to get the new version
If you hold an Aware IM license, simply login to your account and click Update on your license form.