Aware IM 7.0 is now available
New in version 7.0
Aware IM 7.0 is the most exciting version – ever. It includes no less than 81 improvements
(yes, we counted 🙂 the most important of which are speed, look & feel and responsiveness.
The new version is so fast that you could think it is a native desktop or mobile application.
The slick new look and feel has been redesigned from scratch and is now based on such popular
technologies as jQuery, Kendo UI and Twitter Bootrstrap. Best of all, all the functionality works
on desktop and mobile devices.
Watch a video about version 7.0 below:
We obviously cannot list all of the Aware IM 7.0 improvements here, below are just a few.
Mobile Applications
Mobile applications have been significantly revamped. Now all the features that you can use
for desktop applications can be used in mobile applications as well. There is also a number of
features that is most mobile-friendly (but can also be used in desktop applications). Features
such as:
Support for mobile list view with groups, fixed headers, filtering and checkbox selection
Gallery View
Option for drop downs to use mobile style choices
Ability to set mobile style to tabs of forms and visual perspectives
Slide-out menus and panels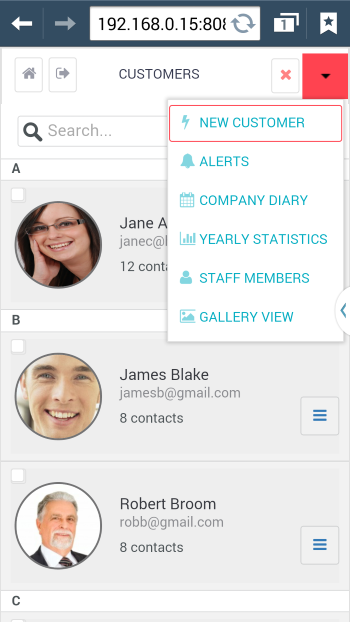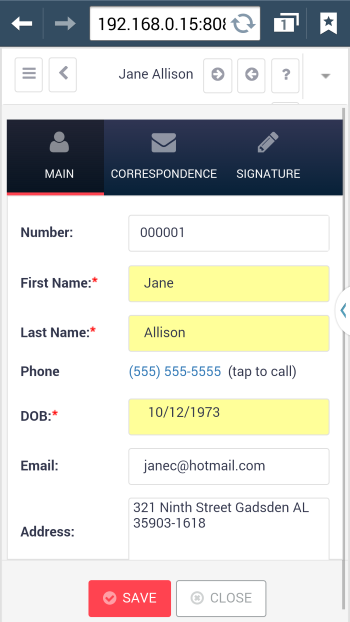 Offline Mode
It is now possible to work with an AwareIM-based application without the Internet connection.
Once Internet connection is restored Aware IM will automatically synchronize changes made while
offline with the server database. Offline mode is supported for Aware IM grids and calendars.
New Grids
With Aware IM 7.0 you can enjoy hierarchical grids where you can embed any command inside the
grid when the grid row is expanded, use multiple criteria in column filters, finely control grid
pagination and take advantage of many other wonderful features.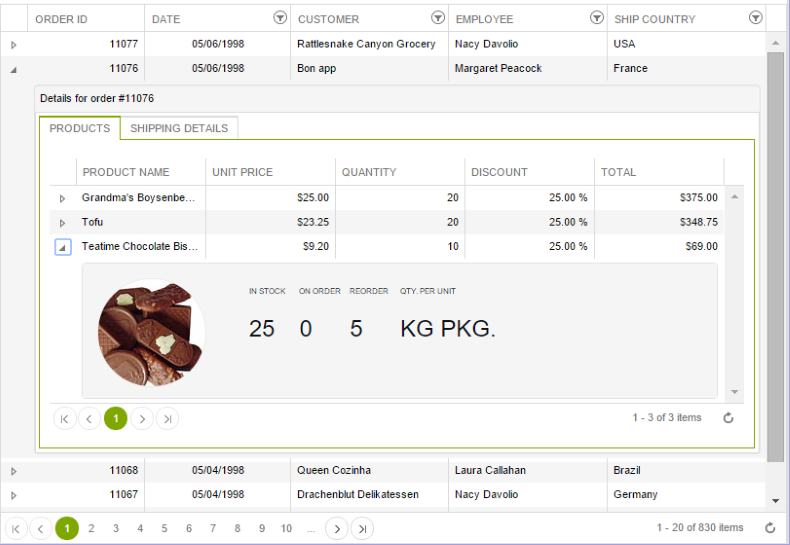 New calendar/scheduler
Calendar and scheduler have been combined into one awesome package. Other than exporting calendars
into PDF files, you do a few other nifty tricks – as well as use calendars in offline mode.
New Charts
Charts (including Gantt chart) have undergone major redesign and now offer enhanced visual
options for titles, colors, borders, opacity and axis visibility. Chart functionality now includes
automatic aggregation of values and ability to define series by the value of an attribute.

Visual Perspectives
Heaps of good stuff has been added to visual perspectives to make them look and feel more dynamic.
This includes new menu types, responsive grid layouts (simple or nested), ability to include widgets,
hide content panels, slide-in frames and panels.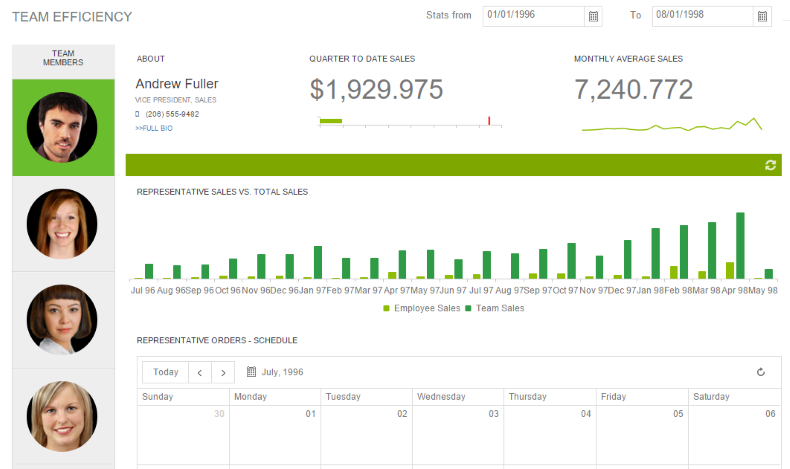 Improved Forms
Forms also received special attention in Aware IM version 7, which includes better responsiveness,
support for masked input, display pictures as circles, ability to display Yes/No attributes as a
switch, and many more flexibility features to make forms even more functional and better looking.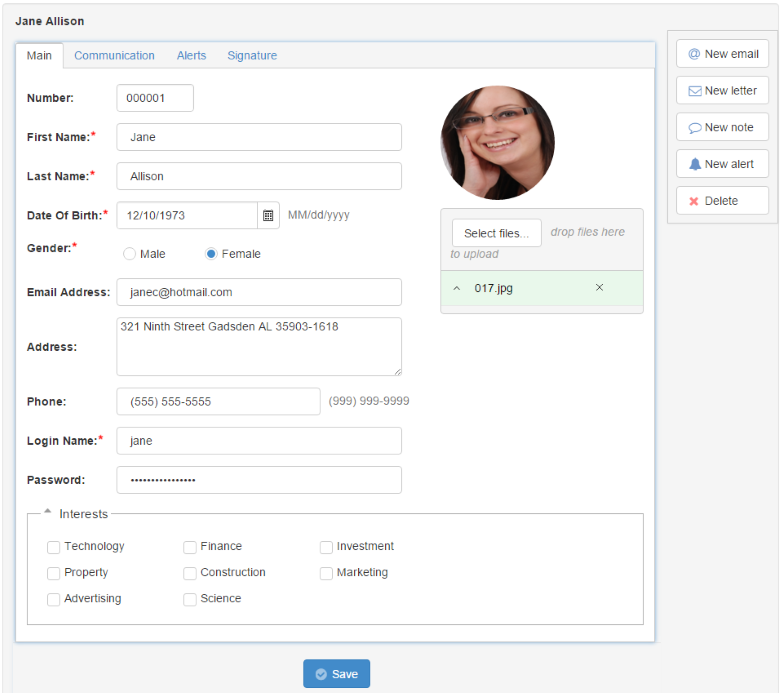 … and much more…
Lots of other improvements like these:
Much more flexibility for all query and form operations
Ability to fully customize headers of forms and queries
Support for badges in tabs of a visual perspective, forms and on buttons of the toolbar menu
Better CSS support for more advanced users
What is Aware IM?
Aware IM is a rapid application development tool that lets you create powerful aesthetically appealing web applications quickly.
How can Aware IM benefit you
Achieve incredible productivity – Aware IM developers report that with Aware IM they can accomplish in a few hours more than they can using traditional web application development tools.
No need to know web technologies – Aware IM automatically generates everything: database tables, relationship tables, SQL queries, web forms, GUI widgets, web services etc. You do not need to know HTML, PHP, SQL, even database concepts.
Tons of business functionality available at your fingertips – personalized documents, access control, report generator, incoming and outgoing emails, user-defined workflows, import/export templates, Gantt chart, scheduler and more.
Deploy your web application in a cloud, Intranet or Internet server, offer your applications as SaaS – with Aware IM you can deploy anywhere.
Platform independent – Aware IM applications work in exactly the same way on Windows, Linux, Mac OS X, with SQL Server, Oracle or MySQL.
How to get the new version
If you hold an Aware IM license, simply login to your account and click Update on your license form.