Aware IM 6.0 is now available
New in version 6.0
Aware IM 6.0 is the most recent and the most robust Aware IM version. Version 6.0 delivers a number of important improvements in performance and new features including responsiveness, support of all available features on tablets, and multitude of user interface improvements.
Watch "New in Aware IM 6.0" video
Responsiveness
Responsiveness is about making your application look its best on any device type so that all available screen real estate is used as efficiently as possible. When the user changes screen size or orientation the application may change the location of its menus and tabs and automatically pick the most ergonomic form for the screen size.
Watch "Responsiveness" video tutorial
Fully-featured applications on tablets
Everything you can do with desktop applications you can now do with mobile phones and tablets. Aware IM applications for mobile phones and tablets now support advanced lists and grids with grouping, filtering and column customization, complex forms, calendars, schedulers, even Gantt charts.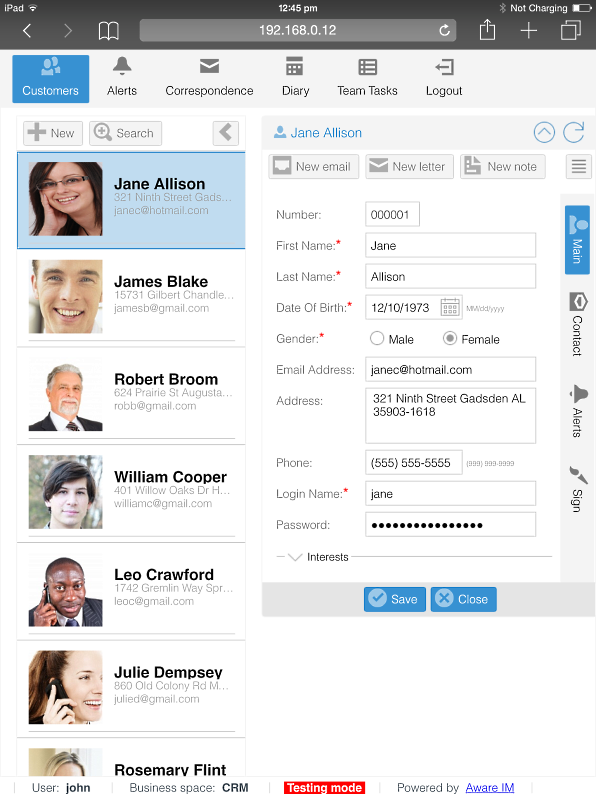 Improvements to user interface
There are no less than 40 improvements to Aware IM user interface! While it is not possible to list them all here (the Release Notes have the full list), the most notable ones are:
Multiple chart improvements – in the regular and mobile versions.
 Multi-select drop down field – for presentation of multiple references.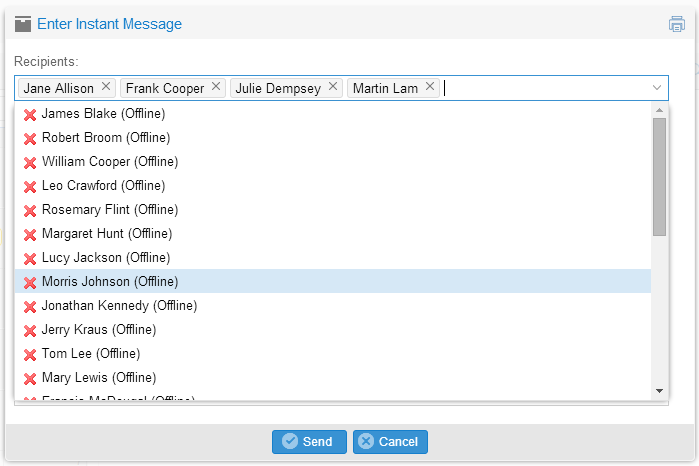 Infinite grid – for seamless support of large volume of data to display.
RTL (Right-To-Left) support
Flexible positioning – of titles, labels, buttons, operations.
How to get the new version
Click here to download the free evaluation version of Aware IM.
If you hold an Aware IM license, simply login to your account and click Update on your license form.